February 10, 2016 3:58 am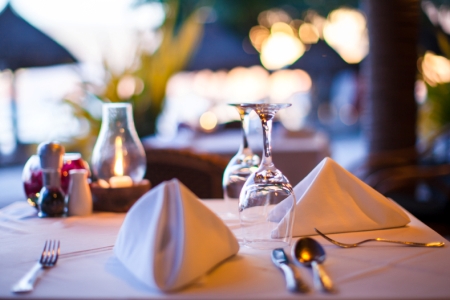 Love it or hate it, the appetite for a romantic dining spot will be insatiable this Valentine's Day—and some cities heed the call better than others.
"For generations, people have celebrated love by sharing a meal at enchanting, elegant restaurants," says Caroline Potter, chief dining officer of OpenTable, which recently rounded up a list of the most romantic cities in America for dining.
"The cities on this list, from the charming coastal community that is Virginia Beach to the top dining destination of Chicago, are those in which deliciously romantic dinners are de rigueur for couples in all stages of courtship," says Potter.
The list was tabulated by factoring in the percentage of restaurants rated "Romantic" on OpenTable, the percentage of tables seated for two, and the percentage of people who dined out for Valentine's Day last year in each city. The full list:
1. Virginia Beach, Va.
2. Newport, R.I.
3. Milwaukee, Wis.
4. Atlantic City, N.J.
5. Santa Fe, N.M.
6. Birmingham, Ala.
7. Oklahoma City, Okla.
8. Omaha, Neb.
9. St. Louis, Mo.
10. Colorado Springs, Colo.
11. Baltimore, Md.
12. San Antonio, Texas
13. Annapolis, Md.
14. Madison, Wis.
15. Fort Worth, Texas
16. Greenville, S.C.
17. Memphis, Tenn.
18. Louisville, Ky.
19. Savannah, Ga.
20. Austin, Texas
21. Tulsa, Okla.
22. Greensboro, N.C.
23. Chicago, Ill.
24. Lexington, Ky.
25. Columbus, Ohio
Source: OpenTable
Published with permission from RISMedia.